Start Using Video to Promote Your Vacation Rental
Video is the perfect method for showcasing your vacation rental.  See how we can create videos for you that will help you get more bookings and charge more for those bookings.
Why Video is Perfect for Promoting Vacation Rentals
Choose the Types of Films That Are Right For Your Business
Vacation Property Showcase Films
This type of video can be used to showcase your vacation rental in ways that pictures just can't match.
The example above shows off the interior of the property but we can do so much more! 
We will show off your property, both interior and exterior, as well as fun things that are available for your guests to do in the area.  These films work hard to really sell potential guests on booking with you instead of the competition!
The best part is that this film is good until you renovate the property.  Otherwise, you can use this film year after year to promote your property which maximizes your ROI on this investment!
Property Showcase Films Include: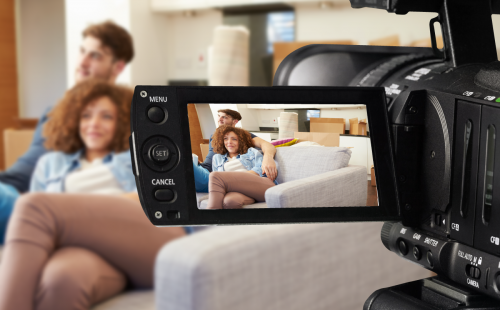 There is nothing better at promoting your business than the word of happy guests.  Potential guests are more likely to choose you if they know that others have had good experiences with you and your services.
What if you could have those happy guests spread the word through video?
We will do a quick interview with your guests to talk about how much they loved staying at your property!  They may even provide insights on fun things to do that you had not thought about promoting!  We could arrange to meet up with them at your property or conduct the interview at a different location. 
If you have past guest willing to make a testimonial, this type of film is a great tool to add to your marketing methods.
Testimonial Films Include:
Complete the Form Below to Get Started